Why Choose Shigiya?
Over 100 Years of Japanese quality!
Dedicated machine tool style discipline, "All we do is grind"
Knowledgeable and accessible service & parts team
Bilingual in English, Japanese and Spanish
Service and parts are available to the Continental U.S., Canada, and Mexico
Machines are field option ready
High stability ribbed cast iron construction
Extended longitudinal ways eliminate overhang to provide long effective life of built in accuracy
Symmetrical box design
Our machines go through rigorous quality inspections at factory
Our designs minimize thermal expansion and improve load bearing capacity
Precision hand scraped surfaces
Maximum built-in long-life accuracy
Proven machinery, built to last
Shigiya Original CNC Conversational Software
Shigiya original CNC conversational software was developed to enable fast and easy programming. Operators simply input three items of information for each diameter of grinding and processing automatically begins. Grinding options include plunge grinding, taper traverse grinding, traverse grinding or oscillation grinding.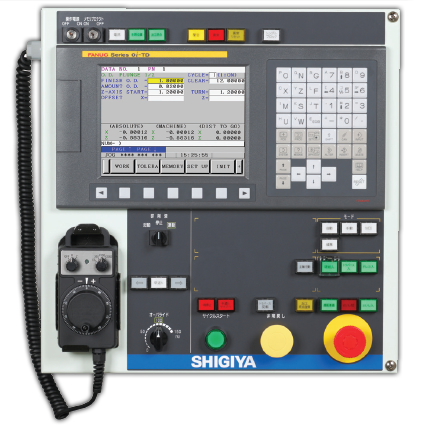 High Accuracy and Efficiency
Fanuc backed control
Perfect for transitioning from manual to CNC equipment
Not complicated
Quick interaction to shorten cycle times
Fast set-up
Easy programming
Automatic grinding conditions
New wheel dressing cycles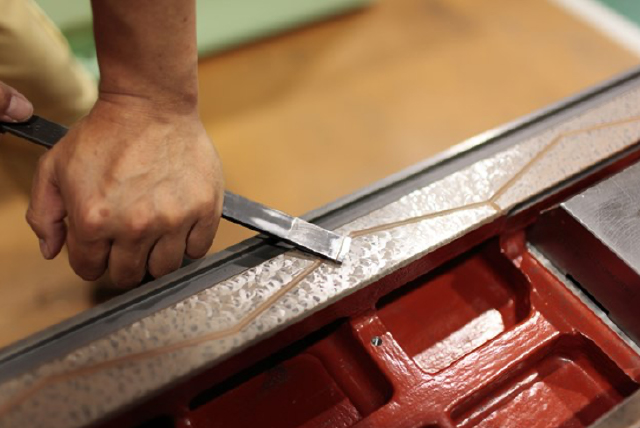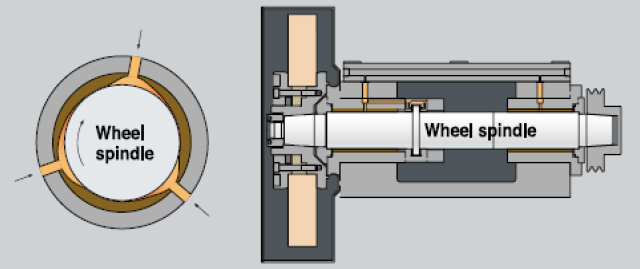 Wheel Spindle Design:
Non-Concentric Hydrodynamic Bearing Construction
Uses hydrodynamics to secure the optimum wedge angle
High rotational rigidity and cool running for high accuracy and durability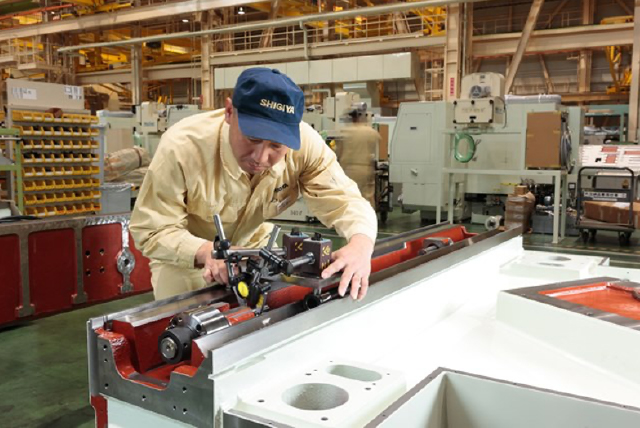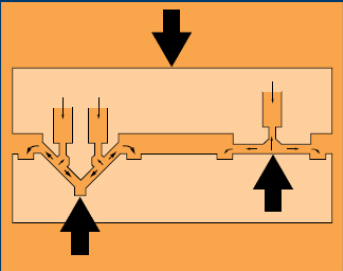 Automatic Lubrication System:
Highly rugged feed mechanism to guarantee precision grinding
The wheel head and table-feed sliding surfaces have wide, V-flat guiding surfaces that have sufficient rigidity and load capacity