Locations
North America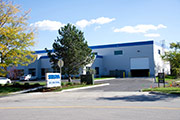 Shigiya (USA) Ltd.
651 E. State Parkway
Schaumburg, Illinois 60173
Sales, Service, Repair/Retrofit, and Rebuilding Network of more than 40 distributors in USA, Canada, and Mexico.
Europe
TECNO.team GmbH
Head Office
Heinkelstr. 2 73066 Uhingen / Germany
TECNO.team GmbH Technology center Eisenstadt
Markstrasse 3 A - 7000 Eisenstadt / Austria
TECNO.team GmbH Thiery Tamás
Déry T. u. 1 H-9024 Györ / Hungary
TECNO.team GmbH
Kastanjelaan 3 7039 CE Stokkum (GLD) / Netherlands
Japan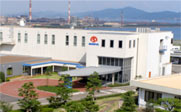 Shigiya Machinery Works Ltd. (Headquarters)
378 Minoshima-cho, Fukuyama City,
Hiroshima, 721-8575 Japan
Manufacture, Service, Sales, Repair, and Rebuild
Other sales/service locations within Japan:
Tokyo Sales Office
Ohta Branch Office
Osaka Sales Office
Nagoya Sales Office
Hamamatsu Branch Office
Thailand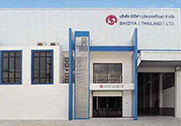 888/37 Moo 9, Soi Roongcharoen,
Lieb Klong Suvarnabhumi Road,
Bangpla, Bangplee, Samutprakarn, 10540 Thailand
China

Shigiya Shanghai Ltd.
Room No.D312
Shanghai Jiahua Business Center,
No.808 Hongqiao Road,
Shanghai, Xuhui-qu, 200030 China
Korea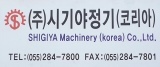 13-22, Gongdan-ro 166beon-gil,
Seongsan-gu, Changwon-si,
Gyeongsangnam-do, 642-370, Korea
Australia
Benson MFI
18 Milton St Nunawading VIC 3131
Melbourne, Australia